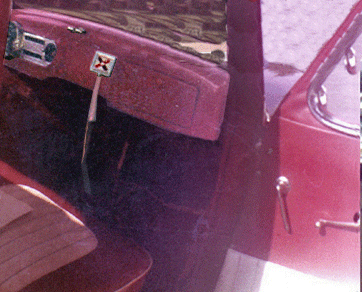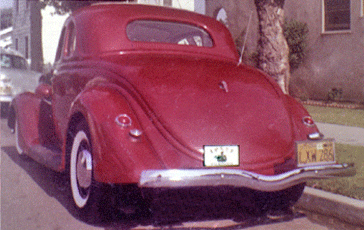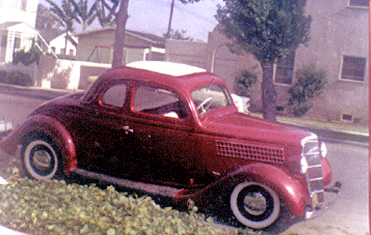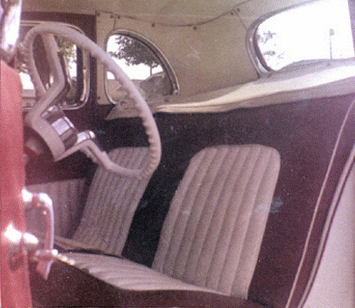 I was born in Portland, Oregon and grew up in and Long Beach, California. I attended Long Beach City College and received a degree in commercial art from the University of Central Oklahoma. I was an illustrator in the Marine Corps., and I've worked as a graphic designer; illustrator; art director for manufacturing companies, ad agencies, and printers; as well as doing freelance art. I retired as the manager of creative services at the Oklahoma Department of Career and Technology Education, where I spent twenty years.
Around the age of twelve, I became obsessed with cars.  My friend and I would ride our bikes down to Long Beach, California's new car row, American Avenue (Long Beach Blvd.).  We would collect the new car brochures from the dealerships, much to the aggravation of the dealership's sales force.  Using these brochures as a guide, I would draw the cars and change the parts around to create custom car drawings like the ones I would see in Rod and Custom and some other car magazines—but not done nearly as well, of course.
In 1960, when I was 18, I bought a 1935 Ford 5-Window Coupe for $85. At the time, it barely ran, and it had dents and holes. I did some mild customizing on it. The stock taillights were swapped for a pair of 1949 Pontiac taillights. A brand new grille from Ford Parts Obsolete was bought, chromed, and installed, along with 1949 Mercury wheels and hubcaps. All appropriate parts (plus the window frames) were chromed. 1940 Lincoln Continental hydraulic brakes were installed along with a 3" dropped axle, giving the car a forward rake. At first, I had a 1948 Mercury engine in the car. This engine was later swapped for 1958 Chevrolet 283 engine. The upholstery and roof inset were done in Tijuana, Mexico, as the Tijuana upholstery was about 1/4 the price of the U.S. upholstery, and the car would be done in one day. The upholstery was done to match the GM Honduras Maroon color of the coupe. The interior featured a 1953 Chevrolet instrument cluster, a 1960 Pontiac steering wheel and a Lucky Lager Beer shift knob. I owned the car for four years.  During that time I was a member of a car club in the Los Angeles harbor area, The Lords of Wilmington.  I sold the car in 1964 when I took boot leave from the Marine Corps. because I couldn't afford the $7.00 a month garage rent on my $70 a month pay.
I picked up my car fascination again after 47 years when I decided to do a picture of a gas station in Photoshop instead of painting it in watercolor, as I normally would.  Since then I have taken a series of 150+ photos around the country, including along Route 66 from Chicago to LA.  I photograph old gas stations, theaters, drive-ins or landmarks and add items to (and delete items from) the photo to end up with a backdrop for cars.  I then photograph cars and digitally place the cars in front of these backdrops. I try to make these locations look more like they did in the past.  Some of these photos have been highly retouched, but others not so much.  I enjoy the travel to take the pictures, the time I spend at the computer working the photos over, the time I spend at car shows talking to gearheads—and I enjoy the occasional checks when they come in.  It is really a fun retirement hobby that occasionally pays back a little of the money I put into it—unlike golf.